European Real Estate Investments is a leading real estate development group specializing in all aspects of land acquisition, industrial, commercial and residential property development in the UK, Central and Eastern Europe, the Middle East and Russia.
Based within the city of London, we have been closely involved in acquiring both green field and brown field sites for long term investment or future development. In addition we are closely involved in the redevelopment of existing structures into offices, shopping centers and residential accommodation. We also provide investment property advice to individuals, syndicates and fund managers.
Management Team
It's the quality and experience of our team that makes the difference. Our consultants have impressive track records, with board level and senior executive experience together with strong real estate skills. Our networking strength reaches across the globe.
Siraj Karbhari - Senior Partner & Chief Executive Officer
Siraj Karbhari - Senior Partner & Chief Executive Officer
Siraj is an investment entrepreneur with more than 20 years experience in real estate development. His initial exposure to the market was in the United Kingdom. He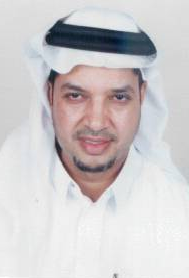 subsequently moved to Saudi Arabia and for 10 years he was the Chief Advisor to Dar Al-Arkan Real Estate Development Company with total responsibility for its real estate portfolio. He went on to represent the company and manage major projects in both the Kingdom and across the Middle East. He recently managed the acquisition of a 50 hectare prime site in Medina and is overseeing its transformation into a new community encompassing residential, commercial and government buildings, along with parks and other recreational facilities. In 2003, Siraj established European Real Estate Investments opening the London office from which he currently oversees real estate developments throughout the UK, Europe, Russia and the Middle and Far East.